Home additions can add significant value to your property, but require planning to determine which additions are the most profitable. You need to consider what type of home additions will not only add value but which ones will improve functionality. Some home additions can be extensive and very costly, but even minor changes can add value to your property.
In Johnson County, KS, home additions can run the gamut – from minor bathroom updates to a complete renovation. Here are 10 home additions that add value, improve functionality, and increase aesthetic appeal.
1. Room Conversions: Converting your attic into something more useful like a guest bedroom, home office or family room can make that extra square footage work for you. You can also reap extra benefits by lowering utility costs with additional insulation, and an attic fan – especially with a solar-powered fan.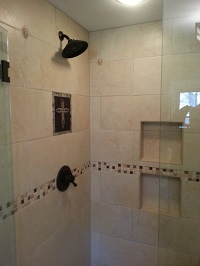 2. Bathrooms: A bathroom home addition involves expanding or relocating existing space, or building onto your home's structure. From replacing the tub and toilet to adding soaker tubs and walk-in showers, the value of your property improves exponentially.
3. Kitchens: New cabinets, an island, granite countertops, stainless sink, and appliances increase your home's value. An eat-in kitchen is an even bigger plus, and when you add a built-in banquet, bench seating, and kitchen office it's an even better investment. 
4. Exteriors: Updating the siding, new paint, new doors, and windows significantly improve the look and appeal of your home and adds value. Adding columns, removing old awnings, and exchanging wrought-iron railings for real wood supports are also important home additions that can give you a more inviting entry, and give a bare, charmless porch a dramatic makeover.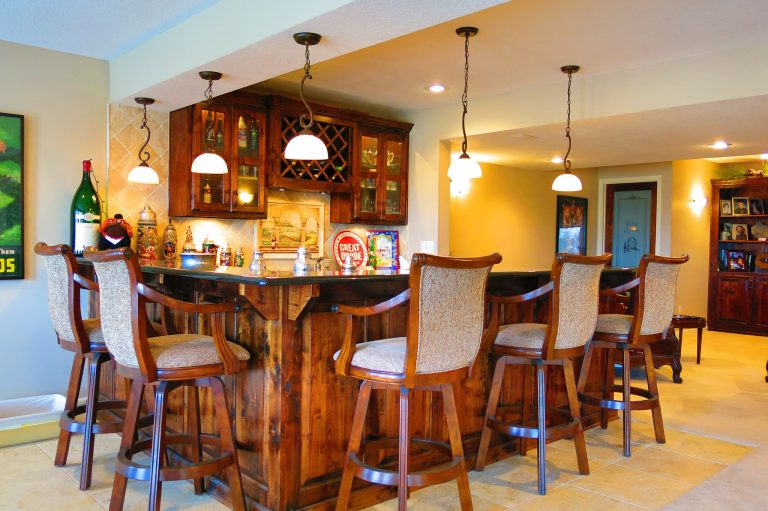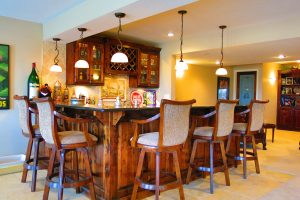 5. Basements: Many homes in Johnson County, KS, have unfinished basements that can be renovated for many different purposes. Depending on the amount of square footage, you can convert the space to include a guest room, bathroom, or laundry space. But to really add value, add a home theater or entertainment space the entire family can enjoy.   
6. Outdoor Spaces: Porch, deck, and patio home additions can earn a nice return at resale. A large wooden deck attached to the kitchen, a walk-out patio leading to the basement, or a custom-designed outdoor kitchen are popular in Johnson County, KS.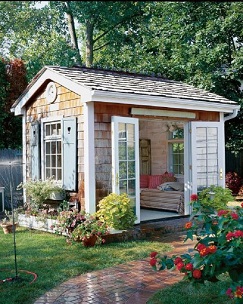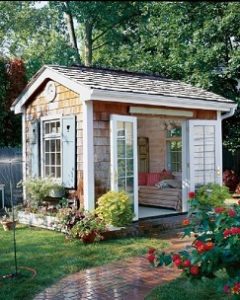 7. Mancaves and She-Sheds: Both man caves and she-sheds can add character and comfort to your home, as well as add to your home's value and appeal. Home additions may include incorporating existing outdoor buildings, converting basement or attic space, or an unused bedroom, but can also involve new construction. A separate structure adds value, and if crafted and decorated to complement your home, will appeal to prospective future buyers.
8. Hobby and Craft Rooms: The same concept as creating man caves and she-sheds applies to home additions for hobby rooms and crafting spaces. You'll get more functionality from your space plus, if reselling, add appeal to future buyers.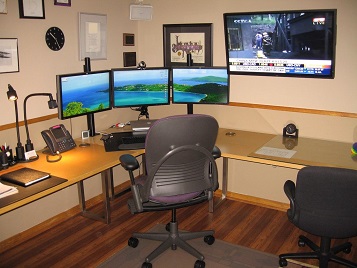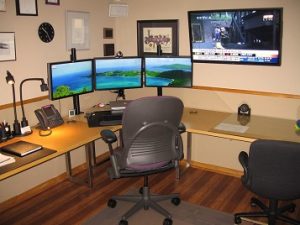 9. Electrical & Lighting: Additional electrical outlets for computers and electronics pays off in Johnson County, KS. Many home additions include adding home office spaces with plenty of outlets, special lighting features, shelves, and cabinetry to accommodate homeowners' needs.   
10. Landscaping: You may not think that landscaping is a vital part of a home's value, but it truly is. You can add maximum impact to your home's curb appeal by constructing a gazebo, an outdoor kitchen, or patio.
Whether you're in the market for an addition to your existing home or are looking to add a separate cottage, shed or storage area on your property, the professionals at Johnson County Remodeling can help you out. As a full-service home addition company, when our work is done you'll have more than just the shell, you'll have a fully functional space that is ready for move-in!
Our team is made up of skilled individuals with backgrounds in design and other fields necessary for a successful home addition project. From the beginning to the very end, Johnson County Remodeling works directly with our clients to deliver results that are guaranteed to exceed expectations, time and time again. If you are considering any type of home additions, get in touch today and schedule a Free Consultation!
Johnson County Remodeling

and Home Additions
913-322-9334
Lenexa, KS 66216