The kitchen is where you entertain, where guests naturally gather, and where you spend a large amount of your time at home. Given how central the kitchen is to the function and flow of your home, why not spend the time to make your kitchen the best possible version of itself?
Johnson County Remodeling's affordable and professional kitchen remodeling services, it's never been easier to get the kitchen you've been dreaming of. Whether it's as simple as adding in a few cabinets, or doing a complete overhaul of the whole space, you can trust Johnson County Remodeling to get the job done. 
Why Choose Johnson County Remodeling For Your Kitchen Remodel?
There are many reasons to choose Johnson County Remodeling for your kitchen remodeling project, but here are just a few: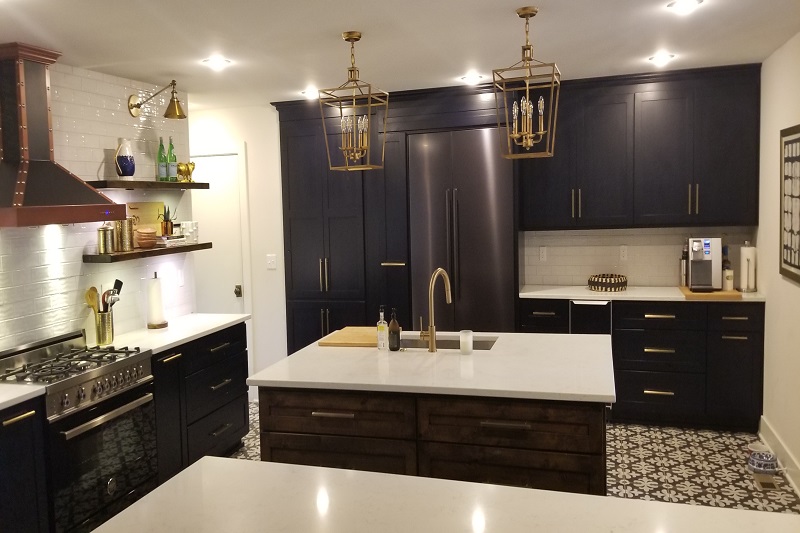 With every project we work on, we take the time to sit down with the client to fully sketch out the vision they have for their new kitchen. That way, everyone is on the same page and there aren't any nasty surprises when all is said and done. By taking care to completely understand both our clients' style and goals, we can go into each new project with a clear sense of how to best exceed their expectations.
We listen to your vision
Communication is our key to success
Defined budget
Exceed expectations
Johnson County Remodeling understands it can be stressful to do renovation work, which is why we work hard to complete the project within the prescribed time frame, and to leave your home neat and tidy, without a footprint or speck of dust to be found. You'll be able to use your new kitchen in no time, thanks to our dedicated employees!
Our goal is to reduce the stress when remodeling
We work hard to meet our prescribed time frame
We pride ourselves on leaving your home clean
We've been around for long enough to have worked on kitchen remodeling contracts of all sizes and levels of complexity. No matter what you have in mind, we can help get you there. Our experience also means we've formed lasting bonds with suppliers of high quality materials, so we won't use anything but products we know last a lifetime.
30 plus years of experience
Award Winning Company
We use high quality materials from top suppliers
We're a Full-Service Kitchen Remodeling Company
Say goodbye to dealing with multiple contracting companies when you work with Johnson County Remodeling! We have all the bases covered from A to Z, so you don't have to waste time trying to stay on top of a handful of companies. We emphasize client communication at all times, so you'll never have to chase us down to get an update on what's going on with your remodeling project. By dealing with a single company, you can also eliminate service fees and hidden charges. Our commitment to transparency means you know exactly how much the project will cost you from the start.
We emphasize communication so there are no surprises
No hidden fees. No hidden service charges.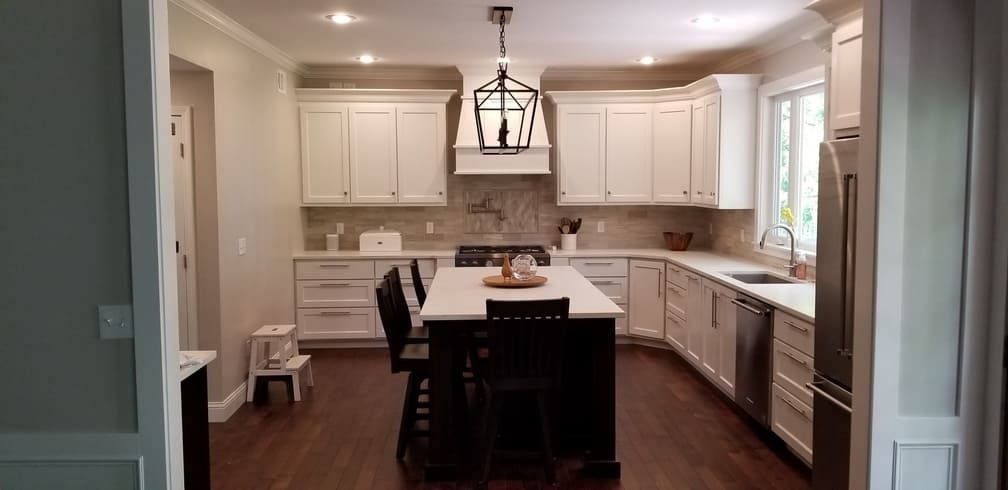 Contact Johnson County Remodeling for a Free Consultation Today
For your kitchen remodeling needs, go with a company that has the skills, experience and satisfied customers to deliver results time and time again that exceed client expectations.
Contact Johnson County Remodeling Today
Call us 913-322-9334 or fill out the form above for a free consultation on your next remodeling project.
We look forward to working with you, and to making your design build dreams come true.
Read our reviews on Houzz and Facebook.