Home additions provide solutions to Johnson County, KS homeowners who need to increase their living space with outdoor structures. Whether it's a she-shed, garden shed, mother-in-law/granny cottage, or a detached garage, home additions can give you the additional living space you need. Our skilled designers and builders can make everything you envision become a reality when you choose Johnson County Remodeling as your contractor of choice.
The COVID-19 outbreak is giving new meaning to how homeowners are sheltering in place in Johnson County, KS as single-family homes are becoming multi-family dwellings. Families are making significant lifestyle changes to accommodate elderly parents or grandparents. What was once a space that was adequate for the family is now becoming cramped and inconvenient. In some homes, the kids have to double up in a bedroom. The family room that is typically a place where everyone relaxes and spends time together has now become the combined home office, extra sleeping space or family diner. The need for additional space is not just a pleasant idea to think about – it's now a necessity.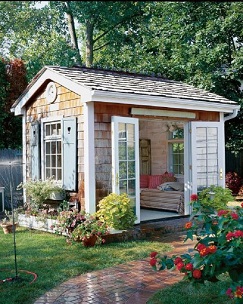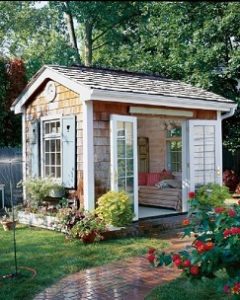 That's when a Johnson County, KS remodeling contractor can help because we are experts in designing innovative home additions like sheds, cottages and detached garages to give you the additional living space you need to make life more comfortable and convenient for the whole family.
When you have the square footage available, building a cottage in the backyard can be an option for creating a private space conveniently located to the main house. Popularly termed a 'Granny Shed' or 'Tiny House', outdoor cottage home additions typically range from 300 to 600 square feet of compact living space that provides for all the comforts of a big house. The structure is strategically designed to separate the different components of sleeping, cooking, and dining into one open space, with an enclosed bathroom. Creating a loft-area is also popular for a Granny cottage.
In addition, the current pandemic has resulted in a shortage of fresh produce in supermarkets. This situation has inspired many homeowners to take up gardening as a way to provide freshly grown vegetables. Outdoor home additions of garden sheds are more in demand than ever. 
Most sheds measure about 10 x 12 feet and are a permanent structure with a solid foundation, flooring, roof and siding. Most will have a couple of windows that let in plenty of daylight for seedling plants. Shelves and wall hooks accommodate tools and potting activities. Outdoor sheds are also popular for storing lawnmowers and landscaping equipment and supplies. Further, soundly built sheds also improve your property's value.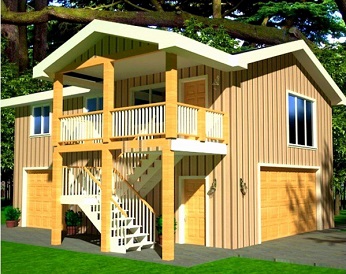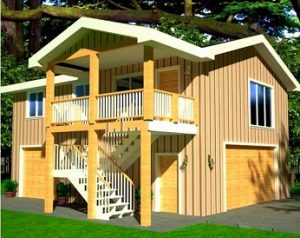 In most cases, the common purpose of a garage is to house our primary vehicles. Most do not offer enough space for anything extra – like a place to work on the 1957 Classic Bel Air sedan that you've been restoring for the past 20 years. Detached garage home additions can provide a perfect space to protect your pet project and give you an ideal space to work and store your tools. More importantly, it also provides extra living space above the garage – whether it's a 'Mother-in-Law' suite or a separate apartment for your college-aged child with outside access for both security and privacy.
Let Johnson County Remodeling help you find solutions to your changing living space requirements with the perfect home additions. Our work is performed in adherence to local building requirements and codes. Contact us for a FREE consultation to go over all that we can offer.
913-322-9334