Johnson County Remodeling
Design~Build~Enjoy
Johnson County Remodeling Project
When taking on a remodeling project, there are two types of professionals you will need: a designer to help you plan the space and a remodeling contractor to take the design and make it into a reality. This requires clear communication to ensure that the design is implemented perfectly.
Johnson County Remodeling has many years of experience carefully listening to our clients (Read our reviews on Houzz) and coming up with plans that connect with their tastes, preferences, and budgets.  Once we have your ideas and the exact measurements of the space we will start to create 3D illustrations of the new space to help you get a clear understanding of your options.
Once we have created a project plan that you are satisfied with, we will do a more in-depth design and pricing to show that it aligns with your proposed budget.
Build:
Attention to Detail
Enjoy:
Exceed Expectations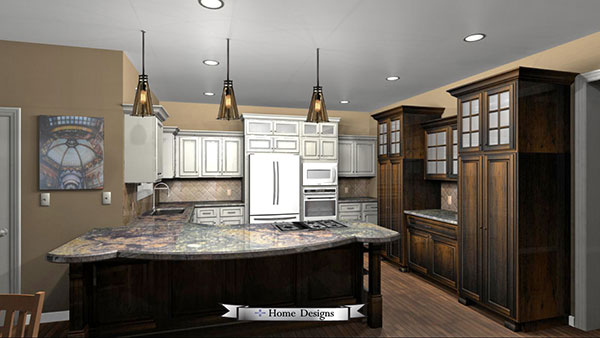 We hope you enjoy seeing a few of Johnson County Remodeling's finished projects. Please view the Gallery for more design ideas.
New Ideas & Inspiration
Design~Build~Enjoy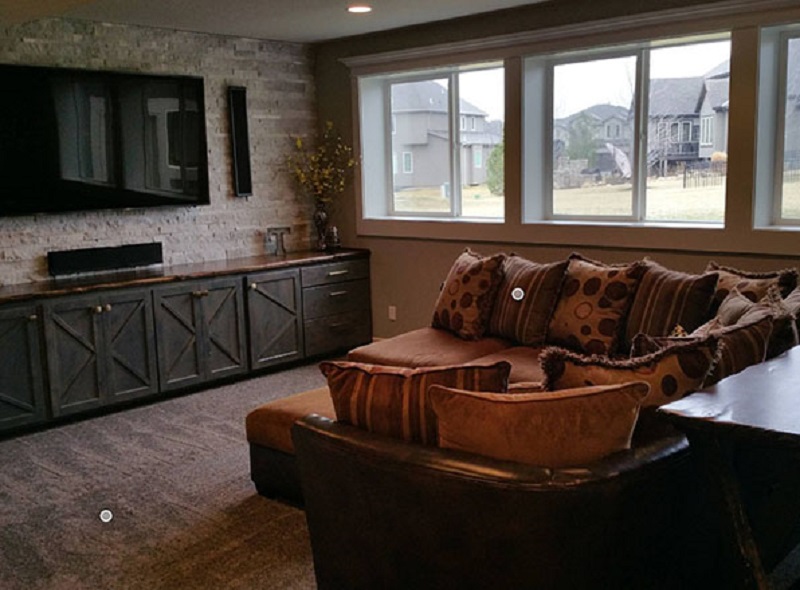 Basement Remodeling Trends To Maximize Living Space
Basement remodeling projects typically involve turning the space into a kids recreation room or adding a bathroom or laundry room. While that's still a good option, there are many more exciting ways to make your basement not only more functional but also create a space the entire family will enjoy. Paying attention to current trends…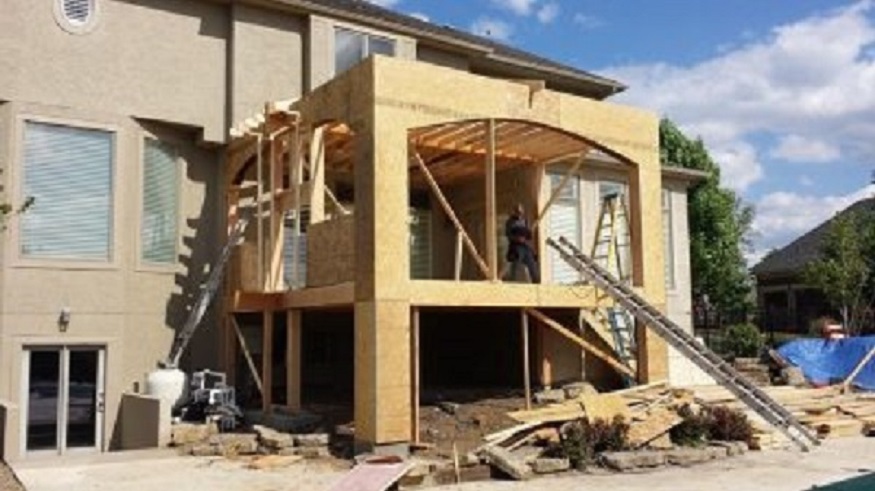 Home Additions Are An Affordable, Convenient Alternative To Buying A New Home
Home additions can enhance your enjoyment of your home and are an affordable and convenient alternative to purchasing a new house. In addition, increasing the square footage of your space with modern upgrades adds real value to your property. Springtime is only a few short months away, and that's typically when we see contractors busier…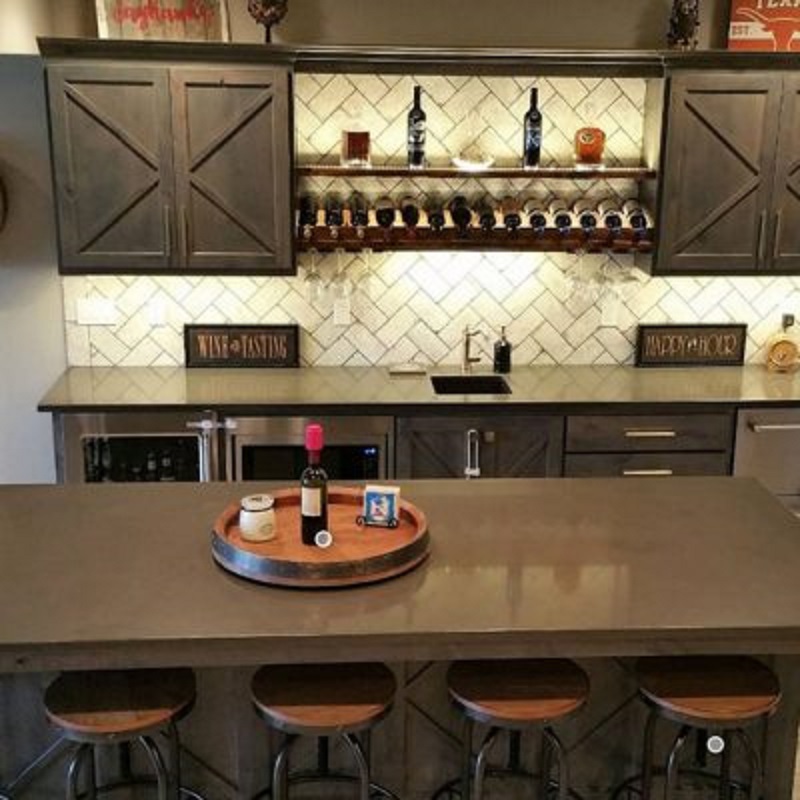 Let Remodeling Your Home Be Your 2020 New Year's Resolution!
Remodeling can be a much more affordable option for getting the more modern, functional home you've been wanting over buying a new home. With the new year just beginning, start planning by contacting a remodeling contractor today! Have you decided what kind of remodeling project you want to take on? There are lots of options…
Mike and team are awesome to work with! We had a good idea of what we wanted but after working with them to make adjustments and elaborate on finished product our basement turned out amazing. I was home the entire time, because I am a stay home mom, and he and his team are very thoughtful and always knocked even when it was month 3 and I had told them they didn't need to anymore! 🙂 The basement itself is finished to such a great standard. We have 2 walls of nothing but custom wood work including a huge bar with sink, lots of storage, stone backsplash to the ceiling, wine fridge, two beer spouts and microwave. Then on the other wall we have wine cabinets and a snack bar with lights that cannot be matched! The custom built beams on the ceiling of our bar lounge area are amazing and look so nice with the floor to ceiling stone wall and hanging fire mount. My vision of black walls in the powder room came to life with a custom floating sink and amazing black and white 3D tiles! The kids playroom is closed off with amazing barn door and even a kid sized barn door on our custom kids 2 level playhouse with slide!! Our theater room is the best seat in the house! Could not have gotten this with another company, LOVE what we did and so happy we worked with Mike!
Rachel Rizzo
Mike is awesome! He is dependable, trustworthy, and gets the job done in a timely manner. It's so nice to be able to trust someone to do a job the right way! Definitely recommend!!
Thersa Garrett
Mike and his team performed a spindle/railing installation for us. Their services included: -Removal of horizontal wood "rails" -Custom staining new "T" and straight mold pieces to match existing -Installed new iron spindles on main floor and staircase The team was incredibly professional, friendly and paid close attention to detail. They were also very kid-conscious which as a parent of two young children was extremely important to me. They did a wonderful job and cleaned up daily. I would recommend using them on any job around the house.
Ashley Walchshauser
My wife and I noticed a few issues with both the interior and exterior of our home. A neighbor of ours was having some work done, and I stopped and asked the gentleman working (Mike, the owner of Johnson County Remodeling) several questions about his business. He came to the house the next week, gave an estimate on all of the needed work, and the projected start date. Once he began, it was obvious his background and experience were substantial, as he knew exactly how to address all of the problems and issues we were experiencing (wood rot, drainage, etc.). He also worked through the interior issues (one wall, a couple of areas to fix related to the ceiling, replacement of door handles, etc.). His expertise and quality of work was excellent. His attention to detail, customer care, and warranty for the completed work were far superior the other companies I received bids from. The reputation of integrity is valid. I, without reservation, recommend Johnson County Remodeling for interior and exterior repair and remodeling. You cannot go wrong with Mike!
Darrin Ray
Mike Hilt and team are our "go-to" remodelers. They have done many projects for us, indoor and out and we wouldn't think of using anyone else! Most recently, they completed a Master Suite including a beautiful new (expanded) master bath, new windows, custom closet with custom cabinets and laundry and wood and tile floors. Every detail is perfect, starting from the design (they provided), to the finished project. They were flexible throughout the project, as we added new elements and made changes that they worked in. We absolutely love the finished rooms! We highly recommend Johnson County Remodeling for all of your renovation and remodeling needs.
Tim and Donna Mahony