Remodeling can be a much more affordable option for getting the more modern, functional home you've been wanting over buying a new home. With the new year just beginning, start planning by contacting a remodeling contractor today!
Have you decided what kind of remodeling project you want to take on? There are lots of options for kitchen and bath remodeling, basement remodeling, or whole-house remodeling. It's only limited by your ideas (and your budget). And speaking of budget – it's best to figure out how much you're prepared to spend. Depending on what you want done, it can take anywhere from a few hundred dollars to several thousand. If you take time to thoroughly plan your project, you'll be able to get what you want and stay within your budget.
It's a good idea to create a list, itemizing all the features you want to include in your remodeling project. Make one column of the things you need, then make a second column of all the things you want but can live without.
Sketch out a floor plan, showing all the major changes to room sizes and placement, and include things like closets and storage areas. Also, take time to study the "flow" of the space – if you have a narrow, cramped hallway, for example, sketch out how expanding it a couple of feet would look. Is it a workable idea, or does it steal too much space from your already small bedroom? As you walk through your house, pay close attention to each individual space as it is now, and then visualize it as you would like it to be.
Next, think about materials needed – will you be ripping out old carpeting and replacing the floor coverings with hardwood or tile? If you are tearing down walls to create a more open-concept look with exposed beams – what kind of support structures will you need?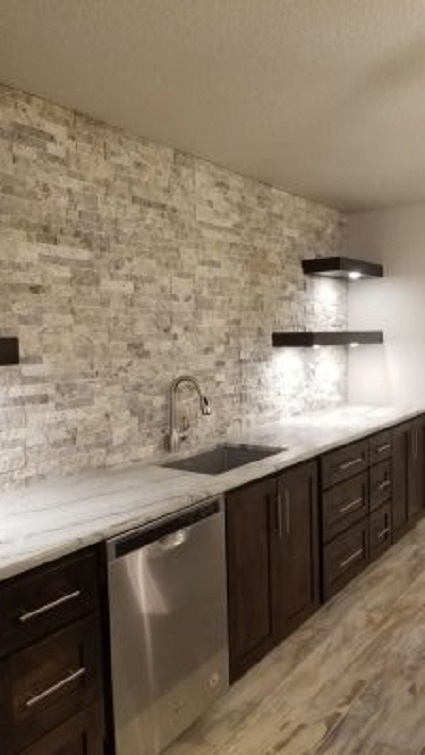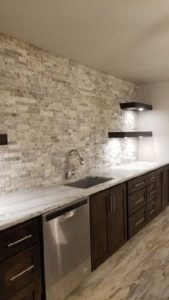 Do you have sufficient lighting in each room and if not, what do you want to do about it? There are numerous options for adding additional lighting that is not only attractive but functional. Think about task lighting, too – the kid's homework area, or the kitchen island. Also, consider electrical outlets and specialized wiring for WiFi, electrical devices, and charging stations.
What about your lifestyle? Do you enjoy entertaining a lot? Is your basement just wasted space? How much square footage do you have to play around with? A home theater could be an ideal addition. If it's a large enough space, you can also create an extra bedroom and/or bath, or perhaps a study or laundry room.
Take a look at the kitchen now. Are your cabinets outdated and drab looking? Does it give you the functionality you need? You may be surprised at what new countertops, door fronts and hardware can do to give a room a completely new look – and it's very affordable!
If you've pored over countless home design magazines, looked at all the online articles about home remodeling, and still can't come to any decisions, give us a call at Johnson County Remodeling. Our team of experienced design specialists and contractors have hundreds of remodeling projects in their repertoire and will be more than pleased to sit down with you and go over all of your ideas. We can advise you on everything – from creating a realistic budget to choosing paint colors.
Johnson County Remodeling is a well-established company with years of experience helping homeowners throughout the area with Custom Basements, Great Rooms, Walk-in Closets, Spa baths, Kitchen remodeling and more!
Cost-Effective & Affordable Home Remodeling 
Johnson County Remodeling's reliable team of hardworking specialists can do small upgrades to complete large-scale renovations. Our competitive prices accommodate any size budget. There's never been a better time than right now for remodeling in Johnson County.
Johnson County Remodeling

 
913-322-9334