Kitchen remodeling is one of the most common renovations that homeowners in Lenexa and Johnson County undertake. Unfortunately, many of those projects fail and often end up costing more than expected in terms of time, cost and inconvenience. There are many variables and critical details to consider that are key to a successful finished project.
Here are five of the most common kitchen remodeling mistakes to avoid to ensure a fully functional and gorgeous kitchen renovation.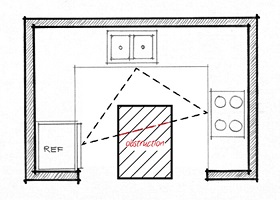 Choosing Form Over Function. Functionality is key to successful kitchen remodeling. After all, you'll be spending a lot of time in your kitchen, and when the layout and design are inconvenient and inefficient, the whole remodel can be a big fail. Appliances should be in close proximity to the food prep counter, not placed randomly around the room.
Do-It-Yourself Kitchen Remodeling. While we understand that many Johnson County homeowners are big fans of DIY television, unless you're a general contractor, you should work with a licensed professional to complete plumbing, electrical and structural tasks. Not only will the work look good, but it will be safe and fully functional.
Insufficient Storage and Counter Space. Think about how you'll actually be using your kitchen. An ideal kitchen remodeling project includes plenty of countertop space and storage solutions that are adequate for your needs. A professional kitchen remodeling contractor can help you plan the space to include storage solutions.
Not Enough Lighting. Surprisingly, many Lenexa homeowners forget about lighting when planning kitchen remodeling, but it's just as important as having enough cabinets and counterspace. Effective lighting not only makes it possible to prepare meals more efficiently, but it also adds aesthetic value. There should be specific lighting for illuminating the room, over the stove and food prep areas and under the cabinets. Task lighting can be used to accent many of the design elements.
Blowing The Budget. Yes, we know. It's easy to get carried away with all the many exciting design features that go into kitchen remodeling. But you don't want to end up in bankruptcy to get a new kitchen! Your Johnson County remodeling contractor can advise you what to do about almost any aspect of your project, but only you can determine your budget! Assess your finances, home value, and what your overall goals are. Determine what your needs versus your wants are. And very importantly, allow for contingencies!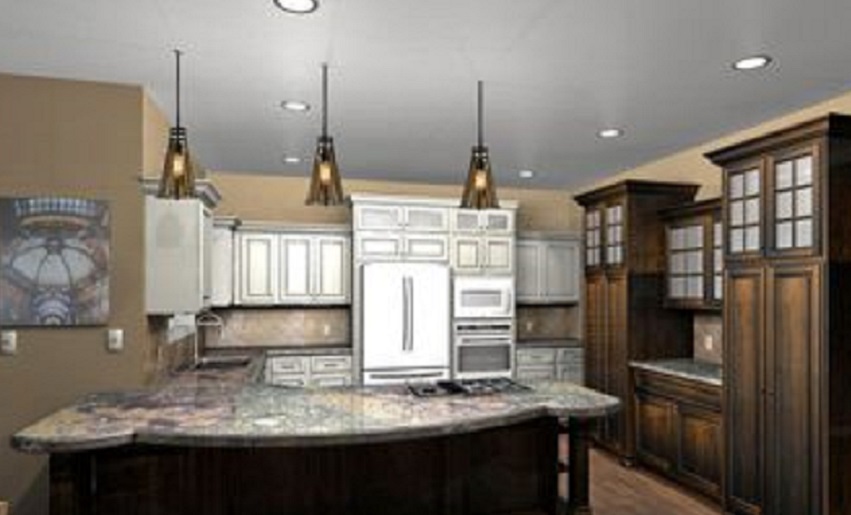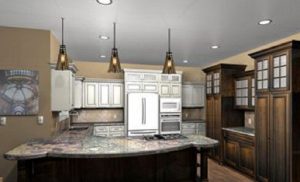 Ultimately, your kitchen should fit in with your Lenexa home's overall style. Avoid mixing styles that class with the rest of your house. Cabinet hardware, backsplash, fixtures, flooring, and wall color should all tie together. Include features that will add the most value, but don't buy the most expensive upgrades, either. You'll be happier when you don't have to live with the regret of a poor design that doesn't work and knowing you went overboard on spending.
Johnson County Remodeling is a kitchen remodeling contractor with a solid reputation. Whether you're looking for complete kitchen remodeling or a few repairs, we can make it happen. Call 913-322-9334 and schedule a FREE consultation!