Kitchen remodeling can be almost as exciting as building a new custom home from the ground up. With many of us spending more time at home than usual in Johnson County, it's the perfect time for kitchen remodeling to reshape the space and get a new look for your home. If you have lived in your home in Lenexa for years, maybe it's time for a bit of an upgrade. Or maybe you've bought an old property in Overland Park that needs a good dose of TLC. If your décor is just outdated and you want a fresher look, kitchen remodeling is a great idea.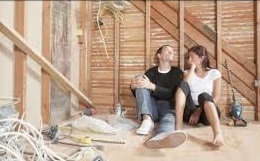 Transforming an outdated, inconvenient kitchen into a trendy, efficient space can be magical, but it's not uncommon to run into problems. If you've ever watched any home improvement t.v. shows, you'll understand what we're talking about. Just when your renovations are starting to show progress, an unexpected issue is discovered. When that happens, things can come to a screeching halt and you're faced with not only lengthy delays, but additional expense.
Here's the good news! While hidden surprises can happen, you should not let it stand in the way of your kitchen makeover! You can avoid all the hassles by hiring professional kitchen remodeling experts Johnson County Remodeling. We have seen a lot over the years renovating homes in Leawood, Mission and other nearby communities, and we know going in to expect the unexpected. Fortunately, we have the construction and renovation experience to know what to do and how to make it right.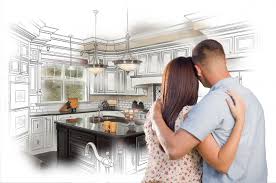 Some of our more popular kitchen remodeling jobs have involved opening up walls and creating great rooms, adding large windows and more doors to access the outdoors. Tacking on a deck, or constructing an outdoor kitchen on the patio is also hugely popular for extending your Overland Park home's living space. Or we can build an expansion to include a mudroom, pantry and bath. Your options are virtually only limited by your imagination and your budget.
When it comes to kitchen remodeling, we'll save you time and money and at the conclusion you'll have the kitchen you've dreamed about. You can get all new appliances, new lighting fixtures, flooring and other special design features, such as a built-in wine cooler, an island with a prep sink and extra storage, outlets for WiFi, electronic devices and more! All you have to do is to come up with a plan – and we can help you with that, too!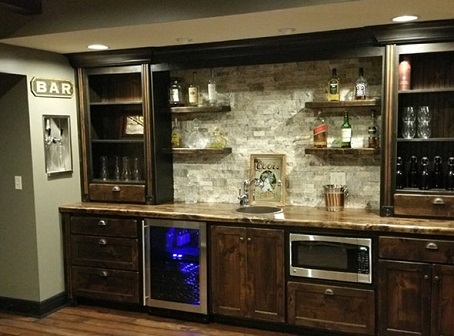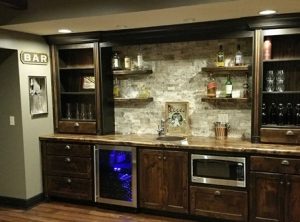 In most homes, the kitchen is the most used room in the house, with the average homeowner spending almost three hours a day cooking and cleaning, or hanging out with family and friends. More recently, many Johnson County residents have begun working from home and in many cases the kitchen doubles as their home office.
If your older home in Lenexa doesn't comfortably accommodate guests or provide the conveniences you need, kitchen remodeling can make a huge difference!
Johnson County Remodeling has completed hundreds of kitchen remodeling jobs throughout the area, and our designers and builders are on hand to meet with you to talk about your ideas. Let's get started turning your home into a place you love!
913-322-9334