Basement remodeling in Johnson County runs the gamut these days; from adding a bedroom and bathroom to the latest trend – a man cave! Unfinished and under-utilized basements usually become the family catch-all and get filled with every old and unwanted item in the house.
Don't let this valuable square footage go to waste! Basement remodeling in Johnson County can completely transform a dark, ugly basement, maximize your living space and add real value to your home. And importantly, you'll have a warm, inviting place to enjoy a movie or just relax and chill.
There is no shortage of man cave ideas to choose from. We've seen some really interesting, unique looking spaces take shape in homes around the area.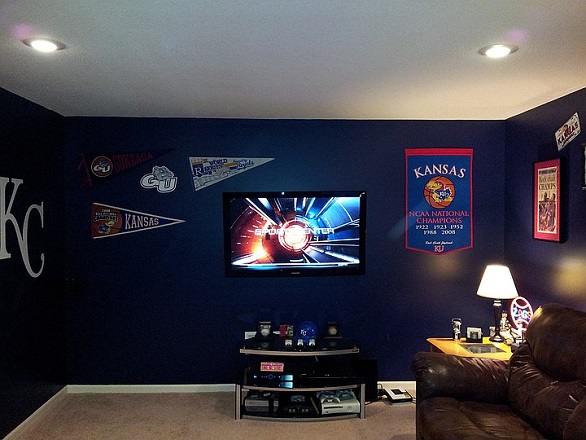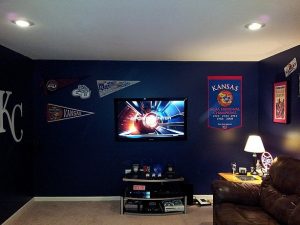 Many guys in Overland Park and Lenexa dream of having their own space where they can hang out with friends and watch the Chiefs and the Royals take center stage. Creating a man cave custom-designed to their taste and interests out of a bland, boring basement is the ultimate dream come true.
The professional designers and builders at Johnson County Remodeling can provide valuable help while designing your man cave.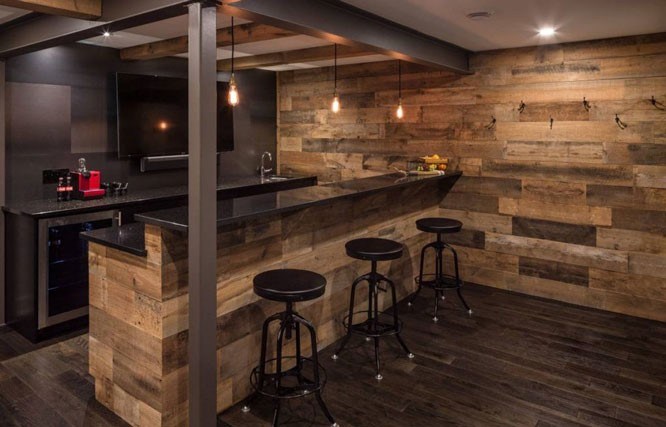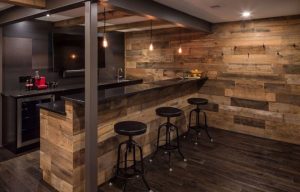 Imagine a game room with a pool table, poker table, and video game consoles, or a home theater to delight your family and guests. Adding a wet bar has long been a favored feature of basement remodeling in Johnson County. With a wine cooler, mini-fridge, and bar sink, you can enjoy your favorite drinks and snacks while catching a game.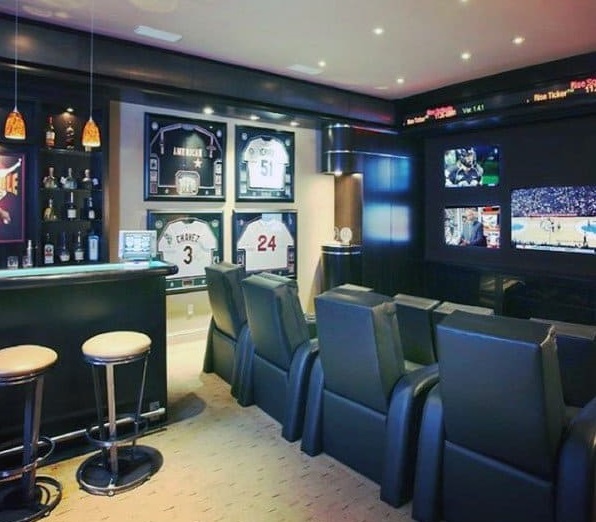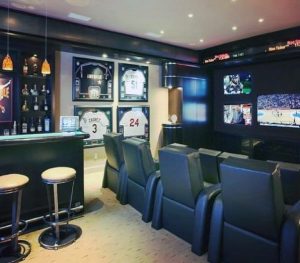 A good way to combat the dark, moody environment of your basement is with masculine sports-related décor items. You want it to be a unique focal point of your man cave. Whether you're a Chiefs fan, a Royals fan, or some other team – there are practically unlimited options for designing a local sports-themed man cave in your Olathe home.
Basement remodeling in Johnson County can customize your space with a place for your memorabilia collection, theater seating, large-screen television, and brand-specific lighting fixtures.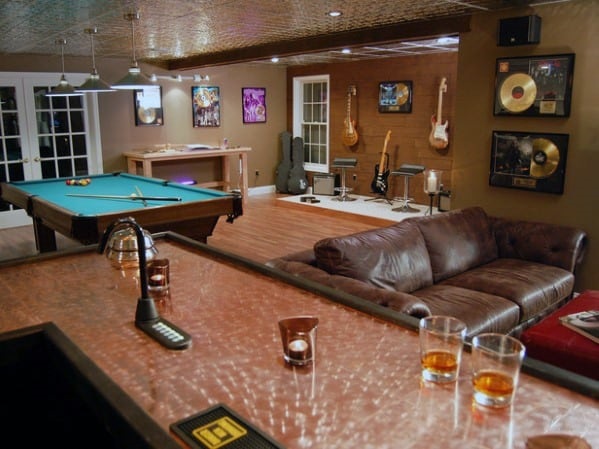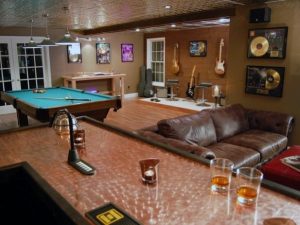 A man cave is a great, private space to spend time in, but often basements don't have adequate lighting due to a lack of windows. Basement remodeling in Johnson County can install larger windows, sliding or French doors, and recessed lighting to make your man cave cozy and comfortable. Another way to add interest and keeping in line with your sports-theme in your home in Shawnee is to install a cool lighting fixture to hang from the ceiling.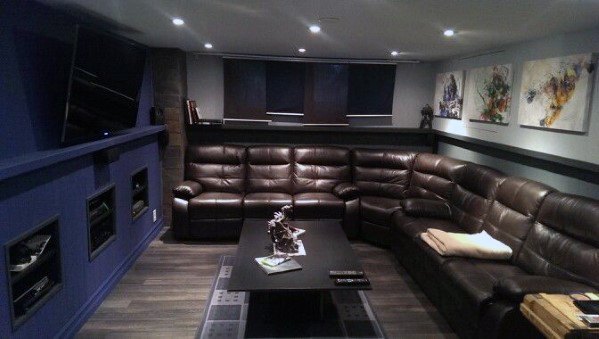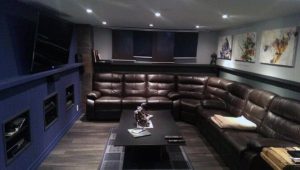 To further ensure comfort and style, mix your colors and your fabrics. For example, consider a soft, handsome leather sectional with a few throw pillows and an afghan. This is a perfect example of mixing a masculine element with decor items.
Let's not forget the cold (usually bare concrete) floor. Basement remodeling in Johnson County will gladly help you choose a new indoor/outdoor carpet, attractive laminate or tile, or a large team-logo area rug that will feel soft and warm beneath your feet. 
These are just a few ideas to help get the ball rolling on your man cave – whether your sport is football, baseball, soccer, or hockey. Expert basement remodeling in Johnson County has the skills and expertise to provide creative, innovative man cave transformations. 
Contact Johnson County Remodeling for a Free Consultation Today

Give us a call today! 913-322-9334

Lenexa, KS 66216