Basement remodeling trends run the gamut from Man Caves to Guest Suites and Home Theatres to the latest trend – wine cellars. Johnson County homeowners are nothing if not creative when it comes to creating a fabulous new space from the blank canvas of a plain, boring basement.
The popularity of having a wine cellar has been growing in recent years as wine enthusiasts need a dedicated area with the perfect climate set at a consistent 55° and the right humidity to allow their wine to age well. While your wine can be stored in just about any place in your home – an unused closet, a space off the kitchen, in a hallway, or under the stairs – as long as those conditions are met, basement remodeling can create the ideal wine cellar to house and display all of your collections.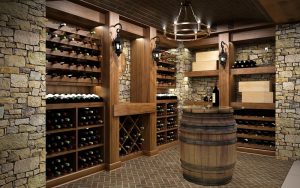 Choosing the décor of your wine cellar is the cherry on top of your basement remodeling project. Traditionally, replicating a Tuscany Old World, cave-like environment with natural stone and lots of rough-hewn wood is the common choice for wine storage. Currently, however, there's a shift toward the integration of different materials in response to emerging transitional interior design styles, in which traditional elements combined with contemporary features.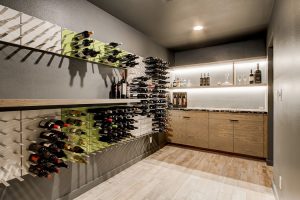 Blending acrylic, metal, or steel wine racks into your basement remodeling project can give you a sleek, modern look while keeping the rustic appeal of traditional design. Combining rich, warm colors with trendy accessories can really add artistic value to a home.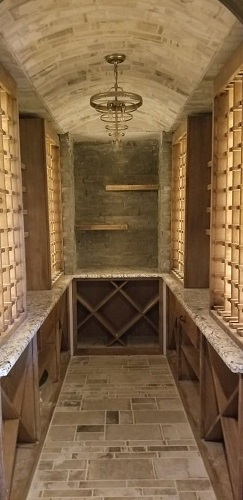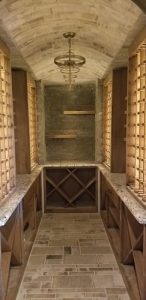 Not only is the décor of your basement remodeling project important, but you also need the functionality for storing your collection. Creating a plan that will showcase your wine attractively is important, but designing the space to fit as many bottles into the space as possible must also be considered. Johnson County basement remodeling can accommodate both the aesthetics of your wine cellar design and maximizing the workable space to fit all of your requirements.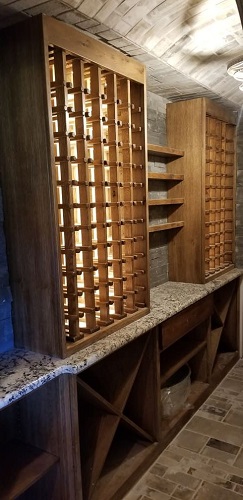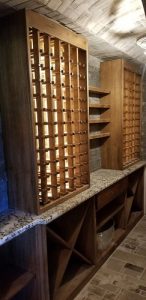 Many wine cellar consumers in Overland Park and Lenexa are gravitating toward glass enclosures, which work very well for vintage collections, in particular. For some, a traditional overall design with lots of redwood or a lighter wood is basic, while your basement remodeling contractor can take it up a notch by adding a glass door to give it a trendy storefront look.
Lighting and insulation are also important factors for your basement remodeling wine cellar plan. Many Johnson County homeowners will opt for IC can lights to illuminate the space. Basement remodeling experts will make sure that whatever can light you use will have insulation around it; otherwise, there could be problems with mold. Surface-mounted LED light strips can also be featured in your overall design for both practical uses and to complement more contemporary décor.
"Wine cellars have a deep-rooted history in underground caves dating as far back as 1700 B.C. in the Middle East and Europe, but today's wine cellars are far more complex and customized due to their advanced technology and design. No more heaving open heavy wooden doors in dank, dark basements – custom-designed wine cellars are now bright, open, modern designs that are often a focal point of the entire home's aesthetic."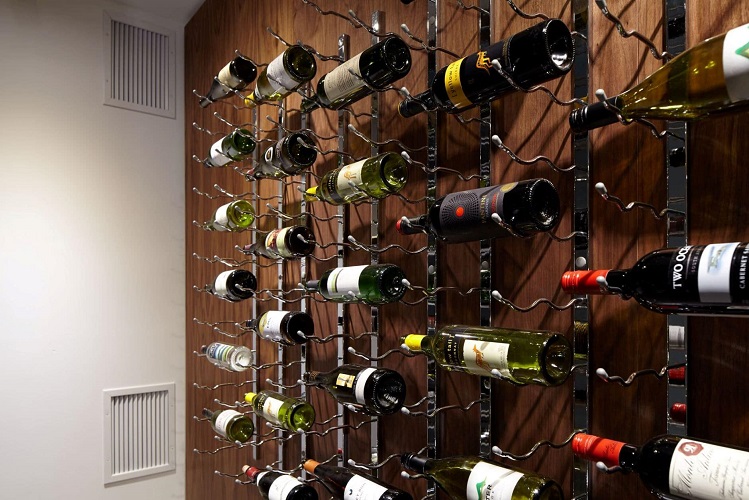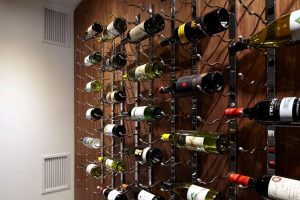 Are you looking to enhance your home's value while also giving you the wine cellar you've always wanted? Johnson County Remodeling specializes in basement remodeling, changing them from wasted space to rooms that homeowners can use for entertaining, giving you extra space for guests, and just about anything else you can think of! Give us a call now! WE DELIVER THE BEST SOLUTIONS!


Johnson County Remodeling offers a Free Consultation!
913-322-9334
Lenexa, KS 66216