Home remodeling is our passion and it shows in every project we complete. Our contractors are true craftsmen who take extreme pride in their home remodeling work. Johnson County Remodeling fosters an exemplary business model which was founded on the core values that were an integral part of our military experience – Honesty, Integrity and Hard Work. Those values and our commitment to excellence has enabled us to give 100% of our effort to provide only the best contracting work to our customers.
If you need help deciding, here are the top 7 reasons for hiring a professional contractor in Lenexa KS – or anywhere else in the Johnson County area – to remodel your home.
Saves You Money: Your remodeler has the resources for obtaining the best quality products from the best sources and at the best prices. Further, they have funds on hand to ensure your project stays on track if something goes wrong to delay the work. Importantly, they will make sure to stay within your budget.

Saves You Time: An experienced remodeling contractor handles the scheduling and ensures the project keeps moving along, regardless of setbacks. Also, you won't have to spend countless hours on shopping and watching how-to videos to learn how to do things.

Avoid Mistakes: A home remodeling professional will do the job right without making costly – sometimes irreversible – mistakes. You won't lose time or money making repairs. A home remodeling expert will deliver quality results, helping to make your dreams for your home remodeling project a reality.

Knowledge & Expertise: Professional home remodelers can help with design choices as well as knowing the best materials and installation procedures for your particular project. You can be assured of a completed project that is done to perfection.

Licensing and Insurance: A remodeling company must be licensed in Johnson County before starting to work legally. They comply with all the rules and regulations applicable in Lenexa KS. Further, they have liability insurance and workers compensation coverage which protects you and their employees.

Knows Building Codes: A general contractor always knows the exact local Johnson County construction requirements and codes. You'll know the work they are doing is performed safely and accurately. This assures the home remodeling work will pass inspection by licensing authorities in Lenexa KS.

Increase Home Value: Hiring profession contractors for your home remodeling not only ensures the work will pass all inspections and can be insured it can also improve your home's overall value. This is especially important if you're planning to sell your home.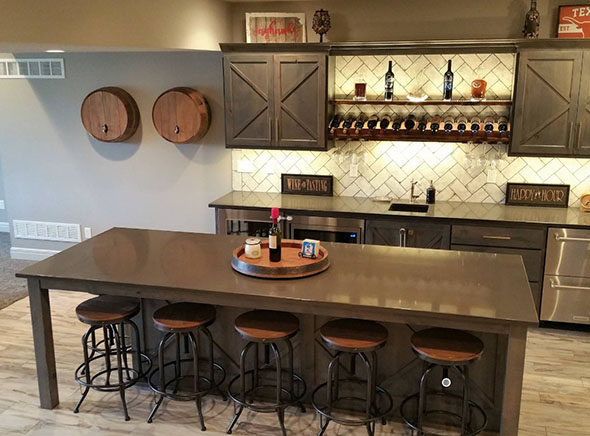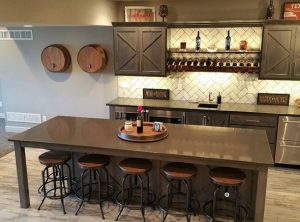 Statistics show that the most important element of home remodeling is improving the appearance of the home, both exterior and interior. Whether it's about paint, siding, wood floors or a new deck, remodeling projects can go a long way to adding value. The most popular home remodeling projects are the kitchen and bathroom – that hasn't changed. Professional remodeling companies pay attention to the latest trends in color, finishes, appliances and all the other possible ideas that homeowners come up with for making home improvements.
At Johnson County Remodeling, we have years of experience in Lenexa KS and Johnson County, providing the high-quality work that not only can help increase the value of a home, but it helps ensure homeowners and their families continue to enjoy their homes for years to come. 
Johnson County Remodeling 
913-322-9334