A basement remodeling project, for some people, brings to mind a damp, drab underground space that rarely gets used for anything more than storage. However, there has been a dramatic shift in recent years toward renovating and remodeling basements. Due in large part to the home improvement shows that have become so popular, people have expanded their thinking to include making their basements more functional and attractive. 
Finishing your basement has the primary benefit of increasing your family's living space. Perhaps you can divide the area into several rooms – an extra kitchen, a dedicated laundry room and utility room for the water heater and HVAC unit. But, why stop there?
Consider the unused space as a blank canvas just waiting to be filled with something exciting, beautiful, and aesthetically pleasing. Why not? The possibilities for making your basement an integral part of your home are practically unlimited.
Creative Basement Remodeling Ideas
Start thinking of ways in which remodeling your basement can benefit your family. For instance, do you entertain a lot? Why not consider remodeling the basement to include a unique, spacious entertainment area? It could include a kitchen or a bar with a wine cooler and island with extra seating. How about a home movie theatre with comfortable seating? 
Perhaps the man of the house would enjoy his own private space to hang out with his friends and watch the game on weekends? A man cave could be an excellent choice. Imagine a large t.v. and reclining chairs. Include shelves for displaying your sports trophies from your glory days, and poster art of your favorite sports heroes.
Do the kids need a play area? Would your wife appreciate a home office where she can work away from everyday distractions? Do you see where we're going with this? Your options for updating your basement just got more interesting, right?
Reasons For Basement Remodeling
There are any number of reasons why you might consider a remodeling project. All it takes is some creative thinking, realistic budgeting and finding the right contractor to do the job. That's where we come in. 
Small Basement Remodeling Company With Big Skillset!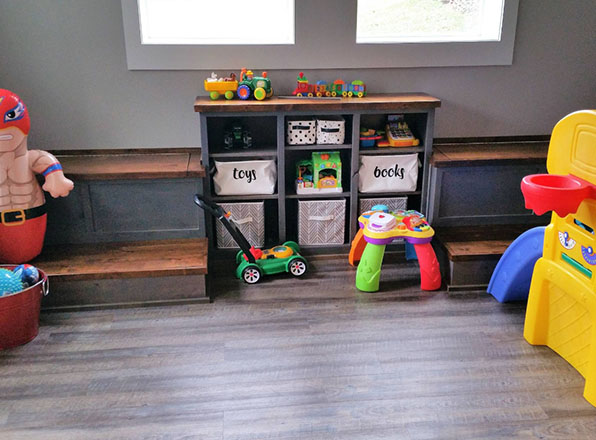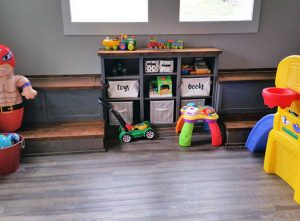 We specialize in remodeling basements, creating rooms for entertaining, additional bedroom space, second kitchens, one-of-a-kind man caves, and home theatres.
Over the years our outstanding home renovation and remodeling services have provided affordable, high quality, professional services for homeowners in Lenexa, Overland Park, Olathe, Leawood, and surrounding areas. 
Reclaim Your Basement Today! Start making the most of your space today. We specialize in 
Kitchens

Bars

Man Caves

Home Theatres
Cost-Effective & Affordable Basement Remodeling 
Johnson County Remodeling's reliable team of hardworking specialists can do small upgrades to complete large-scale renovations to your basement. In addition, our competitive prices accommodate any size budget. There's never been a better time to plan for basement remodeling in Johnson County.
The key to the success of any construction project is a company committed to client satisfaction, possessing the skills and experience to exceed expectations. As a fully licensed, insured and bonded general contractor, with a history of delivering work that is perfectly tailored to our clients' vision and goals, Johnson County Remodeling is the ideal company for your next project.
Contact Johnson County Remodeling and get a free quote for your basement remodeling project – because we know how good it feels to watch your dream transform into reality. We will create a custom design, formulate a plan, and deliver fabulous finished results. 
913-322-9334